#WeBeJammin To The Beat of Your News 9/6/2011
With a record number of invites being sent out today, it's time for the Tuesday Tumble of the stories users like you found to be jammin' enough to share with your community.  A must read for startups that want advice from the pro's of the industry, and a great share from @The_Suga_Hill who is a single southern mom, blogger, radio host, and so much more. It's a wonder she...
#WeBeJammin To The Beat of Your News: 6/24/2011
Another week, another batch of invites, and another post to share what your timeline deemed most popular.  This week, we definitely have an array of interesting content shared by our Jammin' users. Here are a few highlights. About @JNewellMedia: Innovative Solopreneur Specializing in the Design and Performing Arts Fields. Current Project: Creating Pic*Wish Wednesdays & Directing the...
Jam Out To These Monday Shares
Another push of invites means another day of great shares! This Monday we've got some really great ones. The more languages the merrier! Check out the post here. About @did1k: Website Designer who loves Pelecing Kangkung. Married to @ayuanin. Blogging in @cssasyik. Personal projects in Kualiku.com. Make sure to follow him! Awesome article and bookmarked on my end. Love that this was...
Monday Jamness: Great Shares of the Day
The week is kicking off well! Some great shares were produced by our amazing beta users today, and we'd love to show them off to you.  Our first notable share is from @digizen. This article is a must read and very informative. Check the article out, and make sure to follow Mario to see more of his tweets. Our next notable share of the day is from @jmorenocidoncha. The article is about...
The Best App Store is the Mobile Web
After last night's hiccup over our lack of clear terminology, some asked why we didn't go the native app route on either iOS or Android. While we know that native mobile applications are all the rage, it simply didn't make sense for us for a few reasons. 1. Cost Hey, we are a startup in closed beta. That means resources are tight, and priorities have to be made. With only...
#WeBeJammin to The Beat of the Mobile Web
A few hours ago, we released a mobile web app to our users. Whoo! While this news is exciting, we also mislead some users when informing them via email.  That's not jammin' at all, and we realize the need to clarify. Strawberryj.am offers a mobile "web" application. There is no need to access your respective App Store/Marketplace. Simply type in Strawberryj.am into your...
The Worker Bees Went on Strike
Here at Strawberryj.am, we love seeing people use our product. It makes our job that much more exciting, and also gives us a great opportunity to see what works and what doesn't.  The problem is, we are in beta for a reason, and things tend to break at inconvenient times.  One of those times was last night. We made the decision to send out a mass invite to all those waiting on our beta...
Customer Service Nightmare: Sears vs. iPad...
Customers are ruthless, and being a former employee as a Customer Service Specialist, I can vouch for that. I once had a customer yell at me for ten minutes over four cents because our register miscalculated tax. So when I see situations like the latest Sears misprint, my heart goes out to both the consumer, and the retailer. The question is, does Sears owe it to their customers to give them...
Making Popular Personal
Popular: Of, pertaining to, or representing the people, especially the common people. When you think of popular, you probably think of meat-dressing sensation Lady Gaga, or teenage girl heart throb Justin Beiber. While they are popular on the global scale, they are probably not immediately popular with you. Here at Strawberryj.am, we want to show you popular. But instead of showing you the...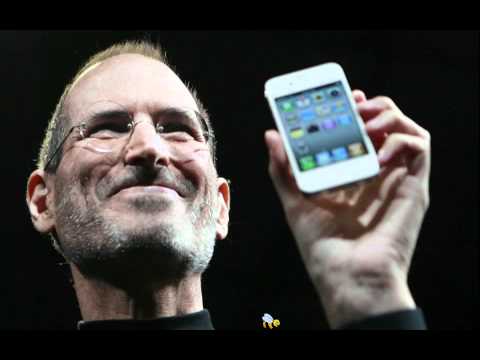 What Affect Could Klout Have on the Relevant Web?
Strawberryj.am is very invested in your social graph, it is essential to  determining what content you see at the top of your timeline. If your friends don't share it, our algorithms determine you probably don't care about it. With such a heavy reliance on your social graph, attempts to measure your influence score should weigh heavily on us at Strawberryj.am. After all, the demand...
What Have You Been Saying About Jam? #WeBeJammin
This past week, we've gotten a lot of feedback/praise from Strawberryj.am users. All the feedback has been great, and the praise very appreciated. Here's a few highlights! From: @dmonzel From: @moody_mommy From: @SteVsHero From: @ZaddleMarketing This past week we also did an interview with @atjonny on his blog StartupStori.es. We encourage you to check out the interview,...
#WeBeJammin To The Beat of Your News 7/7/2011
As we let more people into Strawberryj.am, more and more people are sharing great stories that are relevant to them from followers and friends. Let's check out a few of the stories shared this past week. [Tweet Link] I am not sure how I feel about all this hacking going around. There is a fine line between proving a point, and being irresponsible, and I am not quite sure where this...
Buzzing Through the Features: Consuming and...
Since Strawberryj.am is all about discovering the best content from your followers, it only makes sense that we enable you to share the best of content with others, and consume it easily. We let you share and consume content in multiple ways, with some of those being native to Strawberryj.am, and some through integration with our awesome partners. Let's jam through them.    Choose Your...
#WeBeJammin To The Beat of Your News
Yesterday night, we let the floodgates open and have had a massive influx of new Jammin' users. With that came some awesome Strawberrj.am shares from our newly minted users.   [tweet link] If you haven't used Square yet, get on it. The device, and application, is awesome. As a personal Square user myself, I can attest to the greatness of it.   I volunteered a while back for Humane Society and...
Outperforming Techmeme
I've been a Techmeme junky for a very very long time. The site consistently provides high quality and timely tech news which makes it an excellent target to measure strawberryj.am against.  Important to note is that Strawberryj.am's trends are purely based on the people that I follow. On my @chicagofoodtest account I have yet to see a single trending item that matches anything on...
1 tag
A little downtime coming up
Dear beta testers, Over the coming couple of hours we will be moving to a new dbase, new server and be adding some new functions (such as direct retweets from strawberryj.am). In order to do so we expect some downtime, sorry about the inconvenience.  
Strawberry Jam →